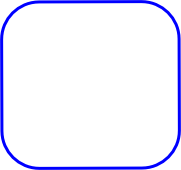 Quality Modern & Traditional Trout Flies and Materials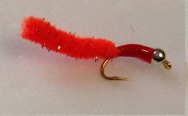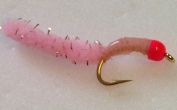 The Shimmy Bung Bug is another of my very successful Shimmy patterns which work very well.
Especially when fished under a strike indicator.
Can also be fished as a point fly on a floating line.
This Shimmy bung bug has produced good numbers of trout on many fisheries.
There is a copy material which is a pretty good substitute however it is not as good as the Original.
The Shimmy material has a gold fleck running throughout its length.
Tied on a size 12 curved gold buzzer hook with a 3.2mm hot head brass bead.
New Original Shimmy Bung Bugs