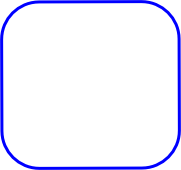 Quality Modern & Traditional Trout Flies and Materials


As the name suggests these are tied to fish under an Indicator (Bung).
Very simple but very effective when drifted under an indicator.
Once you find the feeding depth your indicator will keep this buzzer at the correct depth at all times.
Tied on a size 12 gold buzzer hook with a 3.2mm Hot brass bead.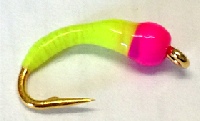 Fl Yellow with Hot Pink Bead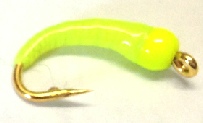 Fl Yellow with Fl Yellow Bead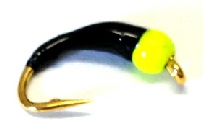 Black with Fl Yellow Bead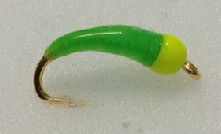 Chartreuse with Fl Yellow Bead